**Big Ol' Disclaimer**
This is not a sponsored post, and I have received nothing
from The Painter's Cottage for writing it.
When my friend and I painted our fab Funky Chickens,
we each paid full price for our experience.
In other words, I wanna talk about The Painter's Cottage
just because I think they're wonderful, and
they're a great small business here in southwest Arkansas!
Painting in a casual atmosphere
with friends is a hot new trend for a fun outing!
Here in lower Arkansas, we don't have many diversions --
it seems like dinner, a movie, and perhaps bowling are our only options.
However, I am very proud (and lucky!) to report that
a relaxing spot for visitors to come with
friends and family to paint or create crafts.
My best friend, Mary, had the idea
for us to get together and paint some amazing
"Funky Chickens" just before my birthday
this past July, and it was an amazing evening
for us to unwind, create, and chatter.
We truly had no idea what to expect when we arrived.
As we walked in, Mary and I were greeted by lots of
unique and colorful canvases on the walls from past painting parties,
and we followed the sounds of ladies
laughing and talking to the back of the building,
where tables, canvases, and bottles of acrylic paint waited.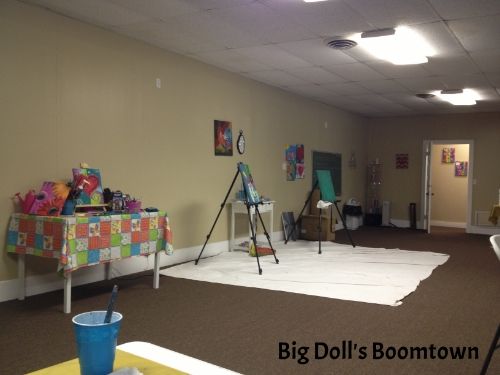 What I loved best about our painting experience was
that while Jennifer (owner) guided our paintings from the front of the room,
we were encouraged to choose colors to our liking and make our chickens our own!
Jennifer really takes time to encourage and assist each painter,
and circles the room many times to check your progress.
Very reassuring and fun to hear her feedback!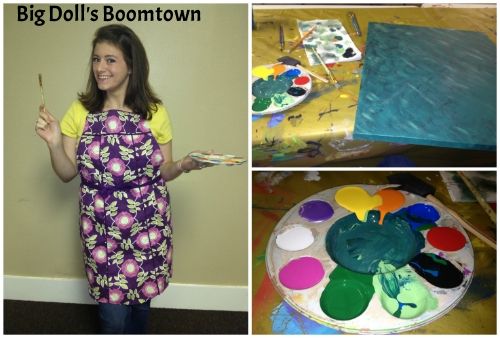 The thing I loved second best about our painting experience?
The room was jumping with music,
and delicious snacks (which are brought potluck style) waited for us!
I already knew I wanted my Funky Chicken to "roost" in the kitchen,
so I picked colors that would coordinate with my other decorations.
Mary chose a softer palette including pastels as well as vibrant tones,
and guess what? BOTH chickens turned out perfectly!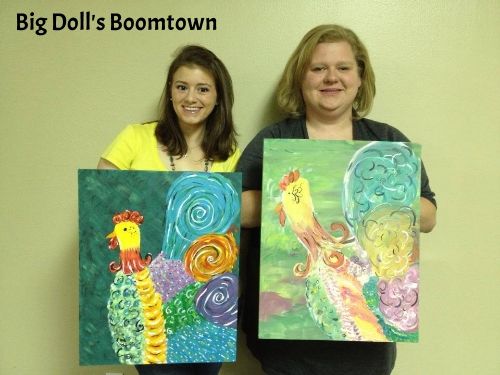 Ta-dahhhhh!
I will never forget the memories or the art that
Mary and I made for my birthday this year,
and I will always have my Funky Chicken
perched in my kitchen as a reminder of that fun night.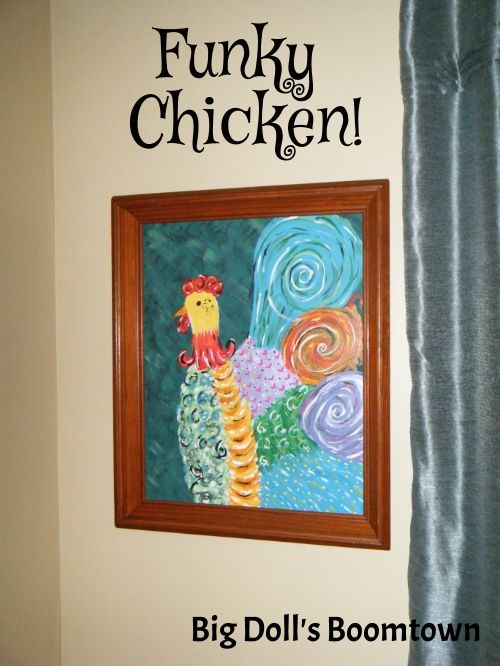 Framed in a chunky vintage frame I picked up
at a church rummage sale years ago!
I shall call her Esmeralda ... LOL
If you live in/around Union, Columbia, or Ouachita Counties,
I strongly recommend giving The Painter's Cottage a try.
It is a refreshing, family friendly change from the ordinary,
and you leave with a great piece of custom art!
Classes are offered for both children and adults.
Prices for classes range from $20.00-$50.00,
and you will be in class approximately 2-4 hours
depending on level of difficulty.
Want a private party, or to host a birthday party here?
The Painter's Cottage offers that, too!
Current classes may be found via The Painter's Cottage
website
via the "Events Calendar" tab, or you may also visit them