Hi folks! Remember me?
That person who used to sporadically blog a craft project or recipe,
and then dropped off the face of the earth?
Yeah, me!
Well, I'm back and hopefully in a big way.
But what, may you ask, kept me busy for so long?
Well, I got a Yorkie puppy, Skeeter (insert "awwwww!" here).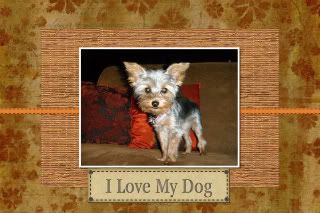 Taking care of this little boogie-tail has definitely been a focus of my spare time,
and we love to play and hang out together.
She's my bestest buddy and really keeps me great company
when DH works late or is out of town.
Also, between Thanksgiving and Christmas,
we had porcelain tile laid in our kitchen and laundry room,
and laminate installed in our den and office areas.
Sneak peek at the flooring we used (but this is all you get for now!):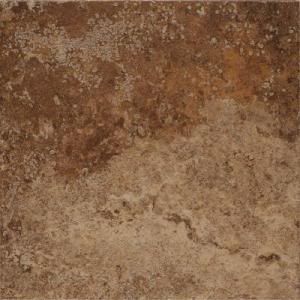 and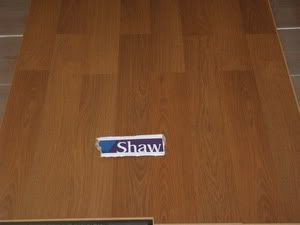 Not sure if I'd recommend this particular time of year for home reno,
but it worked for us because we've yet to host a family get-together around the holidays
and thus we didn't have a specific deadline for getting the work and cleanup accomplished.
The new flooring surfaces have made a big difference in our home,
and for the first time, my DH seemed a little excited about a home project!
(WELL worth the money spent, if you ask me.)
I made several Christmas gifts from scratch for family members,
and that took up most of December.
Besides the edible gifts of candy and quick breads,
I also made a set of 5 effusion (or catalytic) lamp scents
for my mother and grandmother,
and you can read how I did this in my
"Scents of Autumn On A Budget" post.
One of my goals for the year is to blog more consistently about recipes I try,
projects I complete, and even just the ideas I have,
in an effort to stimulate myself and others in a creative vein.
Too often we find ourselves wrapped up in the "have-to's"
and forego the "want-to's" entirely. However, life needs a little sprinkle of "want-to"
to keep things happy and leave us feeling fulfilled in all areas!
Let's see what 2011 brings for Big Doll's Boomtown,
and I hope you'll join me along for the ride :-)