Disclosure: I received these products complimentary
for testing purposes from Influenster,
but all opinions are my own.
Y'ALL.
I cannot tell you how excited I was
when I found out I was chosen.
Chosen, that is ...
... to receive and review an Influenster VoxBox!

Yes indeedy, just this past Thursday I was thrilled to open my mailbox,
and find a sweet little white box full of complimentary summer beauty goodies!
This Sunkissed VoxBox has the perfect name,
because it's packed with smooth, sunny products
just for helping you achieve a beautiful look
now that warm weather is here!
So what's inside?
Good question!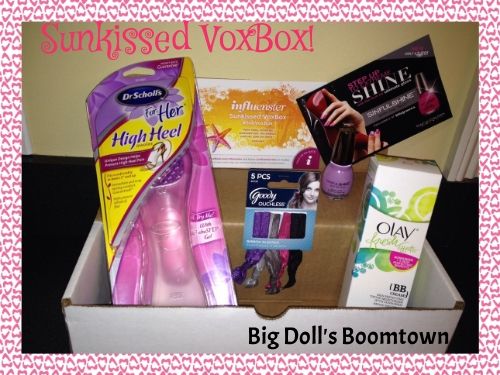 Fresh Effects BB Cream by Olay
Goody Ouchless elastics
Dr. Scholl's For Her High Heel Inserts
SinfulColors SinfulShine Nail Polish (color: Spitfire)
The very first one I reached for was the SinfulColors Nail Polish --
the Spitfire color is the sweetest pale purple!
This polish is formulated for extreme shine with Gel Tech for ultimate gloss,
and it definitely has a very shiny finish.
There's no "before" picture of my feety-feet-feets for obvious reasons
(because my toes were truly tragic)
but just get a look of my cute little toes afterwards -- precious, right?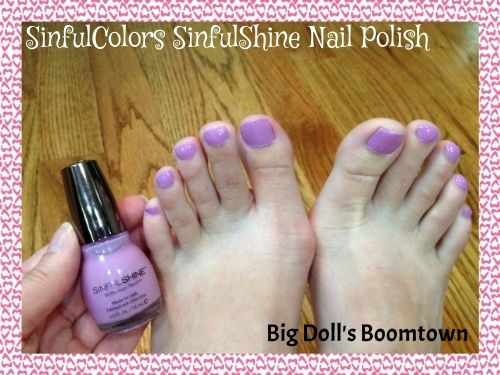 Love!
I did find that the polish seemed a bit thinner in consistency than what I was used to,
but it was still quite easy to apply and I achieved my results in two coats.
SinfulColors SinfulShine Nail Polish is available exclusively
at Walgreen's for a limited time, only $2.99 a bottle.
With 32 opulent, trend right shades, you're sure to find one you'll like!
Next up was the Fresh Effects BB Cream by Olay!
I'd only tried BB creams once before, in a different brand,
so I wasn't really sure what to expect.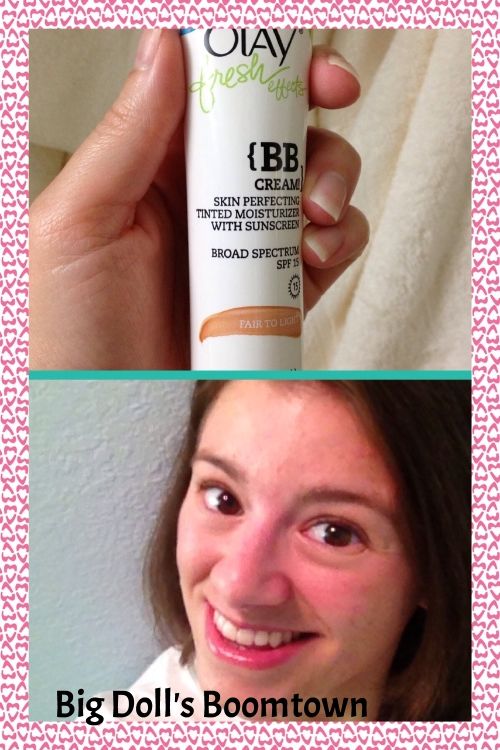 I found that the consistency of Fresh Effects BB Cream is very light and breathable!
It has a pleasing floral scent that seems clean and crisp without being overwhelming,
and despite my very sensitive skin, I was not at all irritated.
On a scale of 1 to 10, I would rate the coverage about a 4.
It functions like a tinted moisturizer with healthy sunscreen (SPF 15),
but if you have acne or skin discolorations, you may still want a bit of concealer (I did).
I really liked that this product was made by Olay,
because I tend to associate their products with quality skin care.
Definitely will be using Fresh Effects BB Cream all summer
for days when I just need a light finish on my face
with the protection of SPF 15 and 24 hour hydration.
(Suggested retail: $12.99)
The ponytail is the go-to hairstyle during summertime in the South,
so these Goody Ouchless elastics were right on time!
And what pretty colors, too -
the pink and purple immediately stood out to me,
but I also loved the casual elegance of the pale silver.
(Can a hair elastic be casually elegant? I think so!)
I really like how these are made with a wider, flat elastic and no metal clamp.
You don't know how much you appreciate "ouchless"
until you try to take a ponytail down and strands of hair stay attached to the holder
because they've gotten pinched in the metal clamp.
Not cool.
Those days are over for me, though, now that Goody has come to my rescue!
Check out my cute ponytail!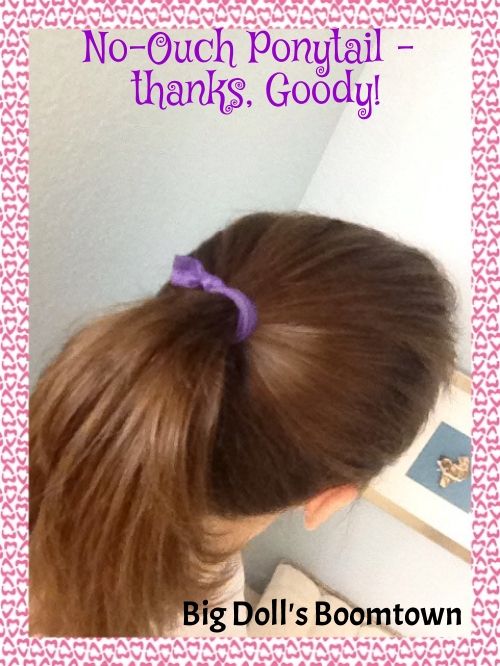 (Suggested retail: $3.99 - 4.99)
Last in my VoxBox, but certainly not least,
are the Dr. Scholl's For Her High Heel Insoles.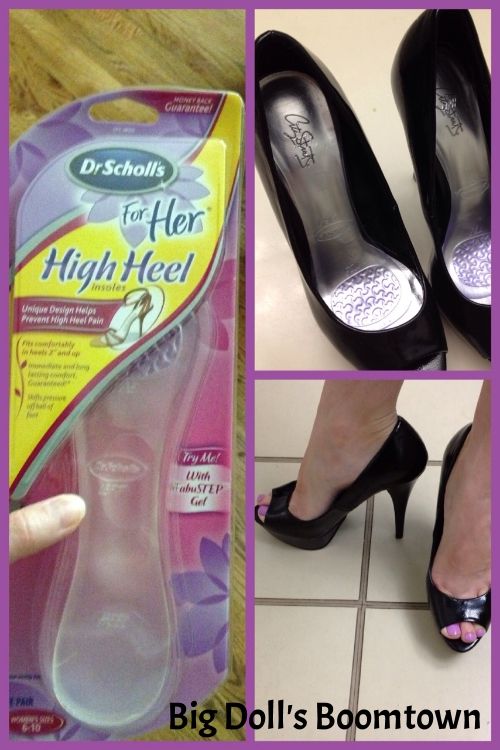 Now, anyone who knows me in real life knows that
I am more of a flats and flip flops kind of girl,
but I do own a few pairs of heels.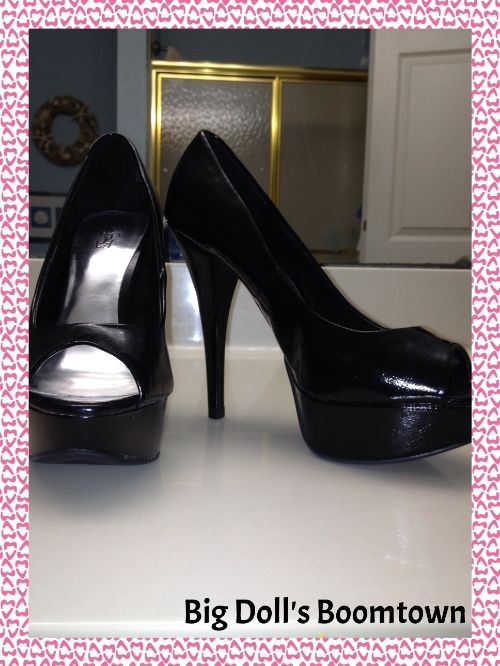 This is my favorite pair: black patent leather, stiletto heel, peep toe.
Yes ma'am!
They always give me confidence when I wear them.
And foot pain.
Hate that part, but I had high hopes that Dr. Scholl's For Her could help!
These inserts are made to fit comfortably in heels 2" and up,
and immediate and long lasting comfort is guaranteed!
They accomplish this magic by shifting pressure off the ball of the foot,
and they are made with FabuSTEP Gel.
I can testify I felt definitely more comfortable in my favorite heels
than usual, so perhaps my stilettos will see a little mileage this summer!
Thanks, Dr. Scholl's For Her!
(Suggested retail: $10.99)
Now that Google Friend Connect is gone,
I would love to have you follow me
via Bloglovin!
(Button is in top left corner of the blog.)
THANK YOU!